We're on the brink of fall and PSL's! So of course I had to head over to Netflix to see what movies my kids were going to get into for Halloween.
We don't have much of a fall season here in Florida until around January, so we rely heavily on family traditions to get us into the mood; pumpkin patches in tanks and boots, iced pumpkin coffee drinks, outdoor pumpkin painting parties, etc. 
My kids are little scaredy cats so I have to pre-approve the not-so-scary-Halloween movies. This little list is perfect for kids 7 and under.
Little Kid Halloween Movies on Netflix Right Now
Grab the remote, your favorite fall treats and ENJOY one of these Halloween cartoons with your kids!
1. The Spooky Tale of Captain Underpants HACK-A-WEEN (Rated TV-Y7)
Netflix Description: When Melvin tries to cancel Halloween, clever best friends Harold and George create their own spooky holiday – and it's a huge success!
2. Super Monsters Save Halloween (Rated TV-Y)

Netflix Description: The Super Monsters use their powers to get their neighbors in the Halloween spirit, then help a nervous friend see there's nothing to be afraid of.
At a run time of only 24 minutes, this one is perfect for the pre-bedtime routine or little ones that can't sit for very long.

3. Room on the Broom (Rated G)

Netflix Description: A gentle witch with a ginger braid offers rides to a variety of animals on her increasingly crowded broom, much to her grumpy cat's chagrin. (25 min)
4. Ghost Patrol (Rated TV-Y7)
Netflix Description: Two kids and their pet dog get a call about an old manor and soon find they are investigating their first real haunted house. (47 min)
5. Dear Dracula (Rated TV-Y7)
Netflix Description: When he gets a fan letter from a young monster movie buff, Dracula visits him and soon has a new friend helping him to get his confidence back. (43 min)
6. Pac's Scary Halloween (Rated TV-Y7)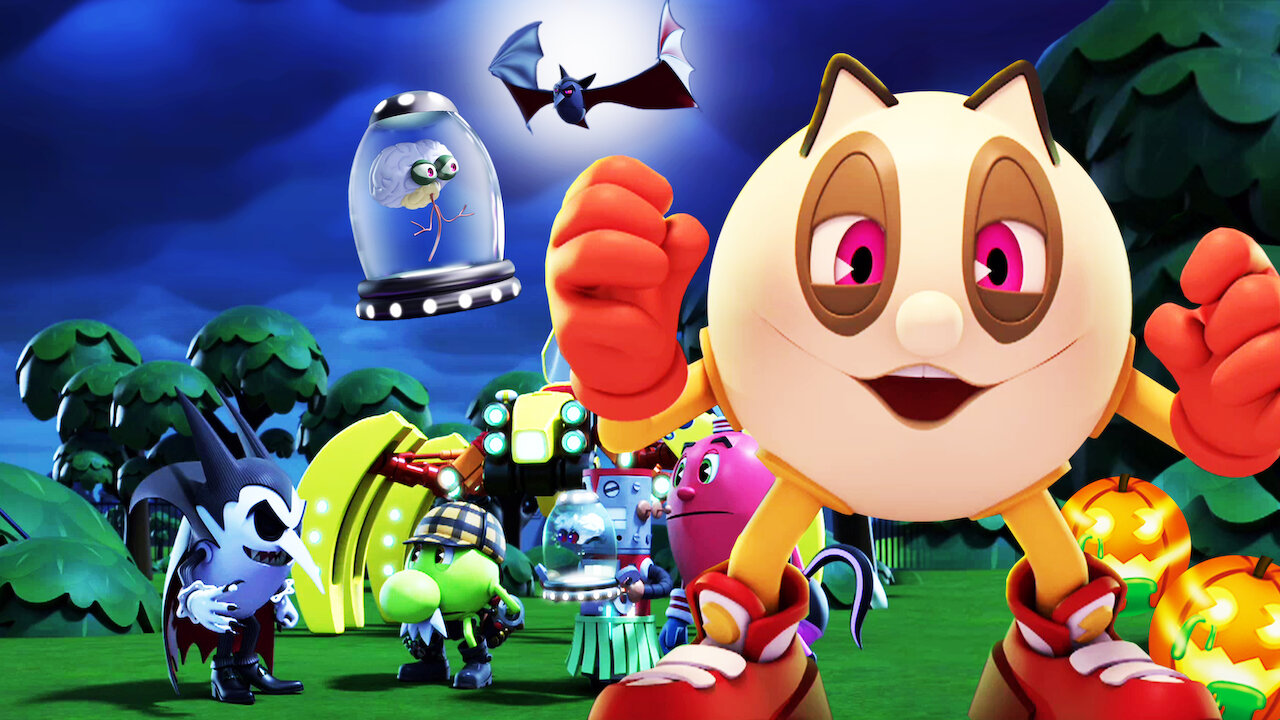 Netflix Description: When Dr. Pacenstein schemes to swap bodies with Pac during a Halloween party, Spiral, Cyli and Count Pacula scramble to save their pal. (44 min)
7. Spookley the Square Pumpkin (Rated G)
Netflix Description: When a storm terrorizes his patch, a pumpkin cast out for his shape must step up to use his smarts to save the day.